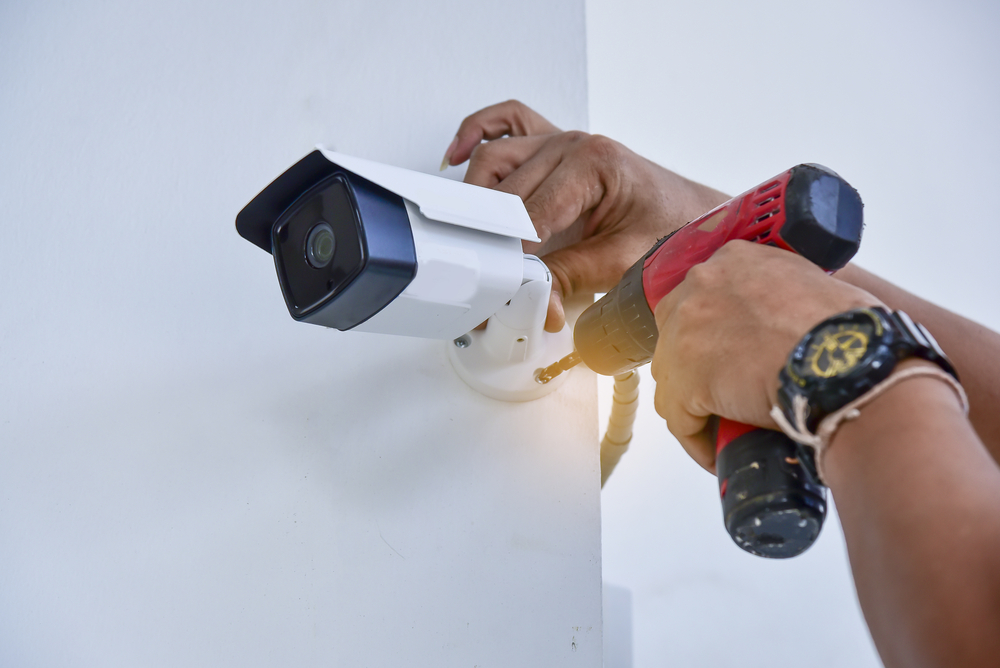 IP Security System Installation Miami, Florida
IP security cameras installation is ideal for homeowners and business owners who are not always physically at their workplace. IP CCTV cameras allow you to track your property against theft and intruders with Internet access, wherever you are, at home or even from another country.
Quality of the IP security camera installation:
Access images from any computer, iPhone or iPad over an Internet connection.

IP software can be updated as technology progresses

Alerts can be sent to your mobile phone or email.

Integrates with existing alarm and fire alarm systems.

Works with existing analog cameras.

Better video resolution.

Easy to use Internet interface
Points to Consider Before Getting an IP Security Camera
The quality of IP security cameras
This is perhaps the most important factor to consider before buying a new Ip security camera for your home. If possible, you want to buy a camera with the best shooting quality available, able to capture all the details, including the face of the thief. A high quality camera guarantees good detail and will be helpful to the authorities in identifying the thief if some of the worst things happen.
IP security recording
The photo taken by the camera must be kept somewhere to be able to search in the future. Fortunately, most security cameras offer multiple storage solutions. Typically, these cameras can record to an external memory / micro SD card that can be directly connected to the camera itself or via WiFi connectivity that allows you to store images in an online cloud storage that you can access from anywhere in the world.
IP security connectivity
While advanced security cameras are Wi-Fi cameras that do not need wiring other than power. Most of these Wi-Fi security cameras offer the possibility of connecting to a smartphone via a Wi-Fi connection with dedicated smartphone apps. Live streaming is also possible with this type of camera directly on the devices of your smartphone.
Advantage of IP security cameras
Resolution
The IP camera has the ability to capture images from 1 to 5 megapixels. This means that the quality of your image will be incredibly clear, which will make it easy for anyone to identify your surveillance images. Analog cameras usually only take half a megapixel. IP cameras also have a wider field of view than the analog camera.
Video analysis
Video analysis changes the dynamics of surveillance images everywhere. This allows you to receive notifications on your personal devices if a threat is detected, which means fast action time. You can also configure IP cameras for automatic recording if motion is detected. With video analytics, your business is always monitored and protected even after hours. If the threat is detected while you are at home, the warning will simply be sent to your phone with pictures.
Types of IP camera and purpose
With so many options you can choose, it's easy to search for a security solution that works for almost any video security configuration. Below are some of the most common types of IP cameras.
Fixed
Fixed and cube IP cameras are a good option for controlling a very specific area. The direction in which these cameras are directed is usually clearly visible, and when the camera is placed, it will remain in that position. Fixed cameras are also available in dome models, where the fixed camera is installed inside the dome. This configuration is usually small and unobtrusive, providing discreet control.
Day/Night
Daily/night cameras can be monitored 24 hours a day. These IP cameras can produce images in low light conditions, even in total darkness, with near-infrared light that can not be detected by the human eye. Some day / night IP camera models are equipped with built-in IR projectors that enhance the camera's night video capabilities.
Wireless
Wireless cameras are one of the most flexible types of IP cameras. The cameras are connected to a network without using cables, which gives you the freedom to place cameras where security is needed. Any camera can be wireless with the addition of an external antenna
Indoors Cameras
Indoor cameras are ideal for use in residential, office and retail environments. Internal cameras are available in a wide range of models, including vandal-resistant enclosures, day / night, PTZ features, detection of unauthorized manipulation, and more.
Outdoor cameras
Outdoor cameras are specifically designed to withstand the toughest outdoor conditions. Cameras are usually enclosed in IP66 or IP67 enclosures that protect against wind, moisture, dust and other hazards. Many external IP cameras are also equipped with 24-hour security 24 hours a day.
PTZ
With PTZ IP cameras, camera operators have a wider range of controls to track larger areas and focus on specific individuals, objects, or activities. PTZ cameras allow users to move, toggle and zoom by manual or automatic control.
CSS TECH for All Your Security Needs
CSS TECH is the right business for your network and security installation service, also in alliance with Hikvision, Uniview and Karbontech. Offering integrated security management systems, life safety systems and IT solutions and services, S3 can design solutions to keep your people, your property, and your visitors safe. Contact CSS TECH today on csstech.net