HD Security Cameras Installation Miami, Fl
At CSS Tech we pride ourselves in providing our clients with first-class security system installations for over 17 years.
We offer high-quality security camera installations for residential and commercial properties throughout Miami and extend our services throughout South Florida. With a rapidly evolving industry, we strive to stay ahead of the game by ensuring our customers with the best technology on the market at unbeatable prices.
Our team consists of certified technicians dedicated to exceeding all of our client needs by delivering exceptional customer service and technical support.
Security Camera, Alarm System & CCTV Installation Miami
Our company provides itself on delivering the highest quality services. Whether you are looking for wired security camera system, CCTV installation, surveillance camera systems, home automation, access control solutions, alarm system installation, gate systems, charging station solutions or structured cabling, we've got you covered.

Having 24/7 video surveillance & home security is absolutely important here in Miami. Having the ability to monitor and receive alerts in real-time while providing streaming capabilities from anywhere in the world is a must if you want to protect your home.

We guarantee that you will not find any other home Miami security systems installation or alarm system company quite like ours. Residents and Commercial business owners turn to us for all of their security camera installation, home alarm system installation and surveillance camera needs. If you are looking for security camera installation Miami, Contact Us Today! 
ricardo centeno
2023-05-26
I've using CSS for over 15 years now. Jesus is knowledgeable and courteous. He takes his time to explain everything and is responsive with any issues that may arise. His team member Jose is also pleasant and a true professional with the installation. He leaves no mess and was patient with us when explaining how to use the remote viewing app and also showed us how to add the app to all of our devices. Do not be discouraged by his prices. The customer service and technical support he provides is well worth it. I consider this boutique service.
Yessica Garcia
2023-05-04
I want to mention how impressed I was with the customer service provided by CSS Tech. They were responsive and helpful throughout the whole process! I would highly recommend CSS Tech to anyone looking for a reliable and user-friendly security solution for their home or business. The quality is excellent, and the customer service is top-notch.
I recently used the CSS TECH for my home, and I was extremely impressed with their professionalism, expertise, and customer service. From the initial consultation to the installation and setup of the cameras, the entire process was smooth and hassle-free. The team was knowledgeable and helpful, and they provided valuable insights into the best camera options for my home needs. They took the time to understand my requirements and recommend solutions that were tailored to my specific needs, which was very impressive. The installation process was quick and efficient, and the technicians were skilled and thorough. They ensured that the cameras were installed in optimal locations, and the setup was seamless. The team also provided comprehensive training on how to use the cameras, which was very helpful. The video quality of the cameras is outstanding, and I can now monitor my home in real-time, even when I am away. This has given me greater peace of mind. I highly recommend them to anyone looking for a reliable, professional, and efficient service provider. Their customer service is excellent, and they go above and beyond to ensure their customers are satisfied. Thank you to the team for an outstanding job!
great job! Highly recommend!
jose dequesada
2023-03-25
I have to say, I'm very impressed with Jesus and his company. A friend recommended CSS for camera installation at the house so I decided to give them a shot. When I contact them, Jesus happened to be near by so he passed by within a few hours. I was raised with a family of construction workers so the biggest thing I look for knowledge and quality of work. Immediately, I noticed the experience he has by his knowledge in security cameras. Jesus gave me many options I didn't initially think about. We decided on a date and time and he arrived exactly when he said. Which is rare with trade workers. Jesus didn't disappoint. The cameras came out great. A few times I had to contact him to troubleshoot a few things and he immediately answered every time. I'm truly impressed by his and I reccomend him to anyone
I had a lot of apprehension doing cameras with a company. Thought it would be more expensive than doing it on my own and it wasn't . It was less of a burden and they were able to do quick! Would definitely recommend.
Fidel Gonzalez
2023-03-24
Thank you!! You save me time and money. Is hard to find good service now days.
Awesome service. Jesus in the team. No complaints 🙂 here.
Leidy Sarmiento
2023-03-13
Me lucieron mis cámaras y estoy muy satisfecha
Lisaine Chavez
2023-03-13
Muy exelente instalacion
Fast Response Time
Guaranteed
Making Your Life Safer
We provide customized security solutions to help
protect your people and property.
Frequently Asked Questions
How secure is the remote viewing program?
Only you and anyone you allow will be able to see the remote viewing program. ID and passwords are always required for access. Each person can have different access levels to use only those areas of the program you decide. Anyone viewing your cameras must have our Client Software loaded on a PC and the system's IP address, username, and password to access the cameras. Mobile devices require the same procedure.
What are the response times for service & repair?
Serving our clients promptly is the driving force behind our Motion Alert S.M.A.R.T. Technology. We have designed our own advanced service help desk to avoid waiting on hold for technical support. We can also resolve most issues very quickly and often right away online. If an on-site visit is necessary, we schedule 92% of those calls within 24-72 hours.
I have a camera system now; can I use your technology with my cameras?
For the most part, not all cameras are compatible with today's technology. Older cameras are not compatible with all recording devices. There are also cameras that are old by technical standards (more than four years), whose resolution is not up to par. These are not recommended to be integrated. However, if the cameras are technologically up to date and are compatible with other DVRs, we can integrate your existing cameras.
How long is my data stored?
We build our DVR with a minimum of 30 days of storage. More storage space can be added based on individual needs. Additionally, our optional Virtual Video Vault program not only provides offsite BACKUP of your data, but it also permits UNLIMITED storage (please see our Virtual Video Vault for more details.
What Are The Benefits of Home Security Cameras?
There are numerous benefits to having security cameras installed on your property. Security cameras provide a viable deterrent to potential criminals and also deter criminal activity. Additionally, cameras can help law enforcement identify criminals as well as provide evidence of criminal activity. Protecting your home and residence from theft and vandalism.
Where Do Most Burglaries Occur In Miami?
Most burglaries in the city of Miami occur in residential areas. According to the Miami-Dade Police, the majority of burglaries occur in single-family homes and apartments. The most common burglaries occur in areas where there is a high level of foot traffic. Homes near schools, parks and shopping centers.
Where Are The Most Vulnerable Points of Entry Into Homes?
The most vulnerable points of entry are typically doorways and windows. Burglars prefer to access homes through either the front yard or backyard. Windows are vulnerable points as they can easily be broken and can provide easy access into a home.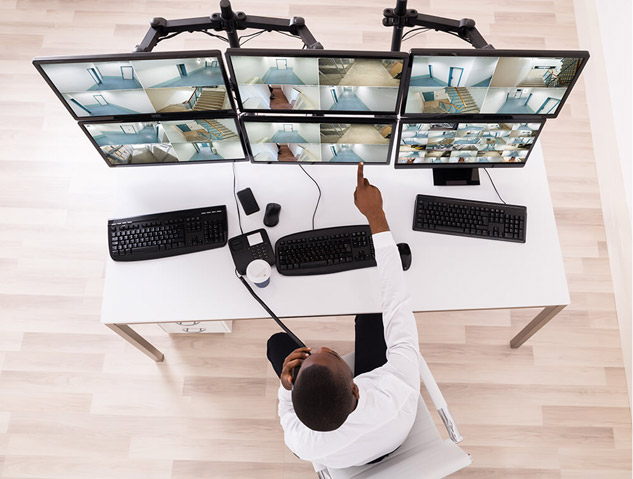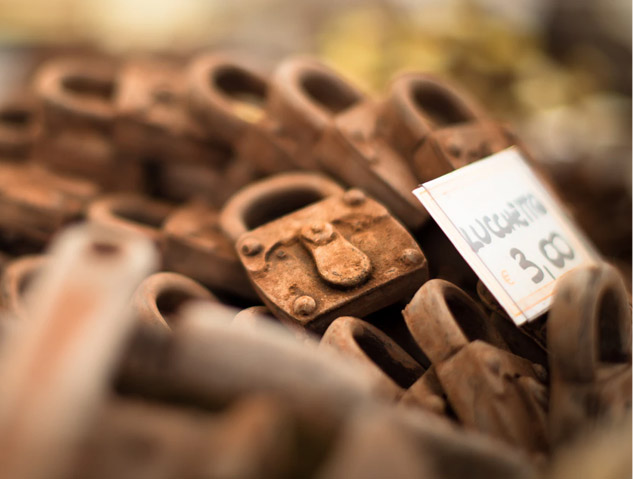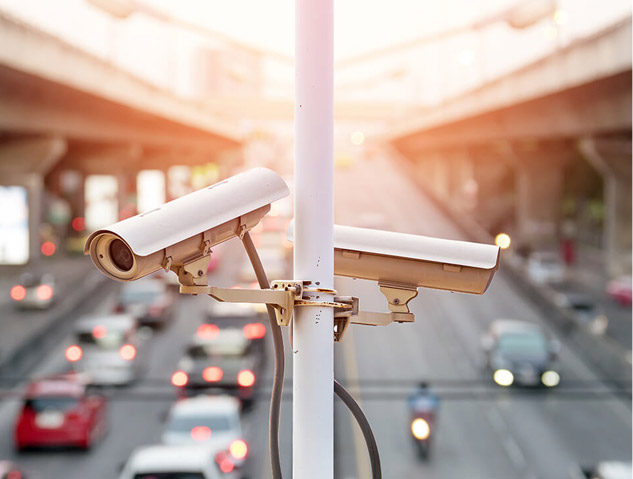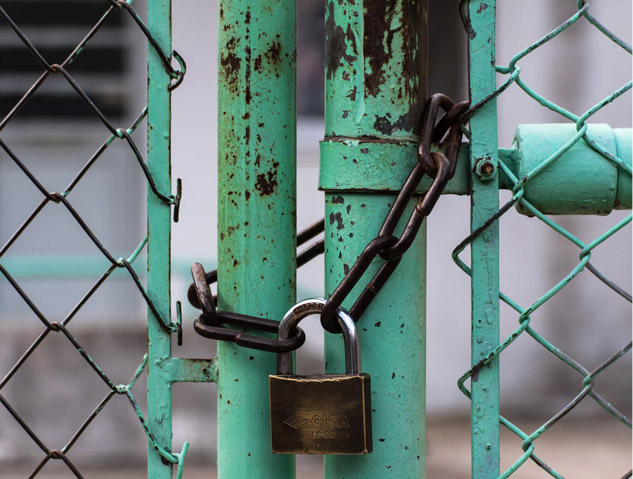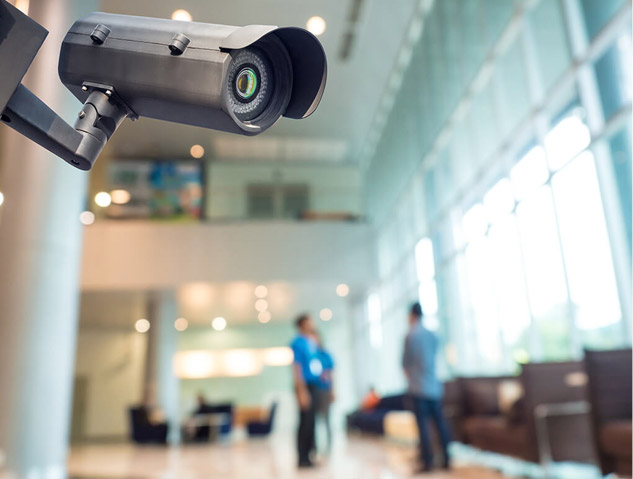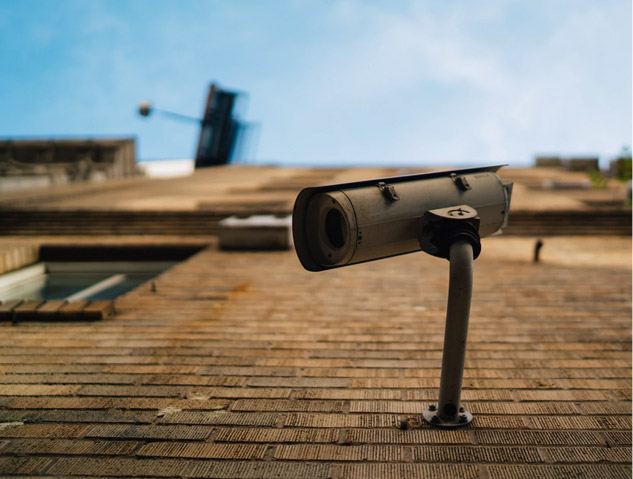 Profession Security System & CCTV Installation
CSS Tech is the leading provider of home and commercial security systems in all of Miami Florida. Our team of professionals are reliable and we offer our clients peace-of-mind with flexible financing options. We provide the highest quality, security camera installation, access control solutions, alarm system installation, as well as home automation. Our company has the latest technology and our prices are certainly unbeatable!
The safety of your family is absolutely important and our home security cameras provide surveillance around the clock. We serve many areas in South Florida and our team of experts would love to help you with all of your security camera system needs. Contact us today to schedule an estimate and receive an in-depth evaluation and cost assessment.
We not only serve residential clients but also serve commercial clients and provide commercial security camera system installation, smart automation and CCTV monitoring.
Access Control Solutions, Gate Systems & Structured Cabling Services
CSS Tech is also a leading provider of commercial technology services. Our team has the experience and equipment to handle any large commercial job. Whether you are looking for Access Control Solutions, Gate Systems or Structured Cabling, you can trust that your business will be in good hands when you work with us.
Commercial buildings and large businesses present their own set of challenges. Our team will gladly assist you on your next project.
CSS TECH – Security Cameras/Access Control Installations Miami, FL
16235 SW 117 Ave, #14
Miami, Florida 33177
1-305-246-2325
Miami
Brickell
Homestead
Florida City
Miami Beach
Coral Gables
Hialeah
North Miami
Ora-locka
Miami Springs
South Miami
Golden Beach
North Miami Beach
Miami Shores
Biscayne Park
Surfside
Indian Creek Village
West Miami
Bay Harbor Islands
Bal Harbour
Virginia Gardens
Hialeah Gardens
Medley
Key Biscayne
Aventura
Pinecrest
Sunny Isles Beach
Miami Lakes
Palmetto Bay
Miami Gardens
Doral
Cutler Bay
KendallSweetwater
North Bay Village
Security Camera Installation Near Doral
Security Cameras Installation Near Palmetto Bay
Home Security Camera Installation Near Kendall
HD Security Camera Installation Near Pinecrest
HD Security Cameras Installation Near Homestead
HD Security Cameras Installation Near West Kendall
Security Cameras Installation Near Coral Gables
Security Cameras Installation Near Cutler Bay